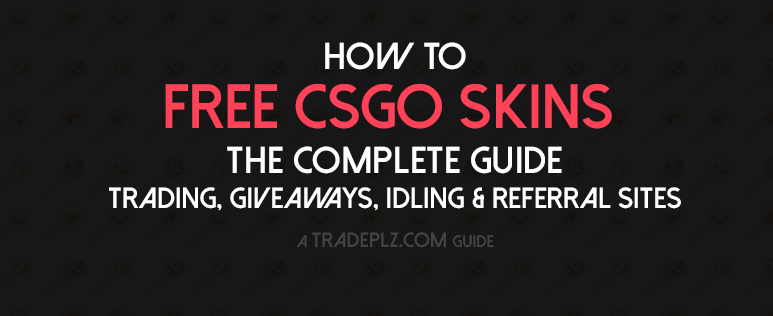 If you ever tried getting your hands on some free CSGO skins you know how many shady stuff there is out there, getting those first few skins can be a real hard time if you have no way of paying a few dollars to get them, this guide is for all you players that want some skins but can't afford them and are tired of guides and videos on how to get free skins that just don't work.
Just keep in mind there's no way to get high valued skins with zero effort, if someone is promising you that it's most likely a scam. I'll show you some ways of getting skins that actually work but it's nothing that will get you a Dragon lore in a day, these are boring and time consuming ways of getting skins, but they do work.
Some of the links in this guide are affiliate links, using them will earn this site some revenue
---
CSGO trading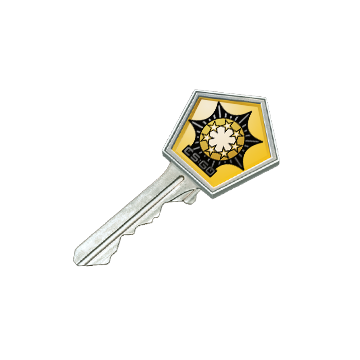 This site is all about trading, so of course I am going to suggest that you should get into trading. I know some of you don't have any skins to get into trading or you just don't know how to get started, and I can understand that and I will try to help you with that in this guide.
Trading is by far the best way of getting free CSGO skins, but it requires time, knowledge and some skins to start with. My best advice would be to first use the other options & sites in this guide to get free stuff, and once you built up a decent inventory (don't even have to be that much, but something) I suggest you start with trading, it's by far the best option and basically the only viable option if you're aiming to get high valued items like knifes and rare skins. Below I included a few guides to help you get started.
---
CSGO Referral Sites
What are referral programs/recruit-a-friend? It's a pretty simple concept, sites will pay people to recruit and bring in new people to their site, they usually pay a precentace of what the new people spend on the site. It's an cheap and easy way for these sites to promote themself.
A lot of gambling sites or so called referral sites promise free items/a small cash deposit when signing up and using a coupon code, I do not recommend using these sites, many of these sites are super shady and just isn't worth your time. I decided on not including these sites just because there's so many that doesn't work, If something sounds to good to be true it's usually fishy.
Instead of talking about those shitty gambling sites I'll show you a few legit sites that actually have a referral/recruit-a-friend system that work, I'll talk about how much they pay and I'll also mention in the end of this segment different ideas on how to refer people to these sites. A quick reminder though, this way of getting skins do requires work on your part, it's nothing for anyone scared of putting some time & effort into it.
---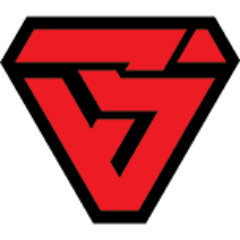 Bitskins is one of the biggest CSGO marketplaces for buying and selling items, it's only OPSkins that can beat Bitskins in size on the CSGO cash market. They're established and trusted site used by thousands.
They also have a referral system available for anyone to join. If you bring in new people to the site you'll earn 1% of everything that person spends on the site, might not sound like a lot but if you get lucky and bring in someone with a fat wallet that likes spending cash on skins you can earn a few dollars here and there, just don't expect to earn anything crazy using any of these referral programs, that being said the more effort you put into this the more you will earn.
---
SkinBaron is a German based CSGO item shop for buying & selling. Their invite-a-friend system is a bit different, they pay you 2,50 € for every 10 referred friends, which can be used in their store to get your hands on some free skins. And if you bring in a wooping 100 new people to the site they will give you a real knife from Himmelsschmiede, they make real knife that look just like flashy CSGO knifes.
If getting your hands on a real knife isn't for you, there's also a affiliate program that's available for Streamers, Youtubers and site owners, and as a affiliate you'll earn a % of what people you bring into the site spends in their marketplace, contact their support if that's something you're interested in.
---
G2A is a well known game shop that sponsors some of the greatest E-sports teams out there, they also have a fairly newly opened skins section on the site. G2A's referral system is called G2A Goldmine and let's you bring in new people to any product/section on the site, you'll earn a % of each sale that the person you bring in spends in the store, you'll earn a fairly low precent of what people spend though.
---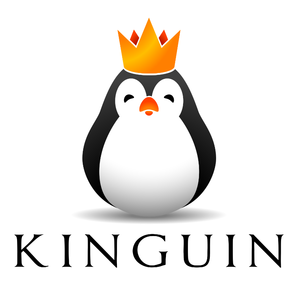 Kinguin is another similar game shop & marketplace that also have their CSGO section, and their referral program is very similar to G2A goldmine, pretty much the only difference is that they have better rates in which you earn from your recruits, you'll be earning around 10% of what they spend in their store.
One downside with Kinguin and G2A is that they're no primary a CSGO site, so their marketplace isn't always that well stocked and their prices isn't always that competitive, at the same time that can be a positive, I brought in plenty of people through my CSGO guides that have earned me commission because they bought games and other stuff that isn't CSGO related in these stores.
---
How to recruit people to these sites
Now that you got some sites to recruit people to you might wonder how to bring in new people. I included a short list of some ideas that you can try. Something I can't stress enough is that you should NOT spam your link, I see so many posting their links everywhere they can, this is just a huge waste of time, nobody will click a link just because you posted it out of context somewhere, instead aim to post your link where it can add value to others.
The more effort and time you put into promoting these sites the better the result will be, this is nothing for lazy people that excpet to get paid without doing anything.
Make a forum signature that are promoting any of the above sites. (I made a example how it can look like below. Feel free to use it if you want to.)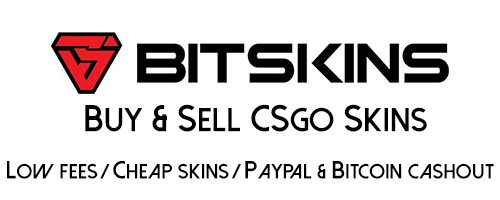 Make a guide about any of these sites, that's what I have done in some of my guides on this site. Make your own and include your link, just make sure your guide is useful and adds some kind of value, readers will know if a guide is made just to promote the creator's links. Just to name a few you can post your guide on forums, on Steam or on a blog of your own. What these guides will be about is up to you, I'm not going to spoon-feed you everything.
Include links on your Steam profile, this works the best if you have a profile that's frequently visited for some reason. (active trader, active in some community, etc etc)
Tell your friends/community about these sites, just be transparent that it's a referral link and that you will earn money if they use it, otherwise there's a risk that people will feel like you're trying to trick them into something. And just as I was talking about with making guides make sure you are sharing something useful when telling anyone about these sites, if you're just spamming your links to everyone you know you're just going to be hated for it.
Some places do not allow referral links to be posted, always check beforehand if it's OK to post them. Most places will ban you for spamming your link, so don't.
Have any ideas of your own? Share them in the comment section at the bottom of the page.
---
Selling Trading cards & unwanted Steam items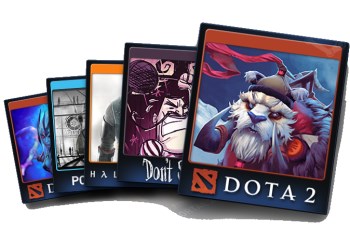 You can sell your trading cards to get some Steam funds in order to get some skins from the market. Simply look through your Steam inventory, chances are you have some items laying around that you don't want, they might not be worth a lot but if you sell them all on the Steam Community market it can eventually add up in the end.
Idle Master – Get free trading cards
Another option to get some trading cards to sell is Idel Master, this piece of software is great if you have a lot of games on Steam. What it does is that it idle and plays your Steam games in order to get card drops, keep in mind that each game has limited drops, you can see how many drops you have left in your trading card section on Steam. Free-to-play games will only drop trading cards if you have spent money in the game.
I have never seen anyone get in trouble using this software, that being said you are using it at your own risk.
---
Rewards Sites – Surveys & Tasks
These kinds of sites let's you earn CSGO skins by doing surveys and other simple tasks, like downloading apps and watching videos for example. Don't expect to earn anything special using these sites, that being said it's one of the best option for getting free skins (not including trading), and you can easily earn skins worth $1-3, it all depends on how much effort and time you put into it, and also some regions will have better offers and tasks available (US & UK for example).
These tasks that you'll be asked to do are usually quite time consuming and really boring, you're basically exchanging your time for some easy skins. In my experience downloading apps are one of the better ways of earning on these sites, they usually have a decent payout, don't take that much time to do and you don't have to give out any personal information. Just remember to read what you need to do to complete each tasks, some apps require you to do more then just to download it, for games you might be asked to play it for a certain amount of time for example.
If you find offers and tasks you don't feel like doing just skip it and do another one. There's so many of these kind of sites, but here are a few you can check out
The sites
SkinSilo is one of the biggest CSGO reward sites, you'll earn credits by doing surveys, downloading apps and a bunch of other really boring tasks. Your first dollar or so will be easy and you'll get it by confirming your email, entering your referral code and claiming the daily bonus. From there earning will go much slower consider the easy tasks will only pay a few cents each, but there's also offers you can do that pays much more but those will take more time to complete.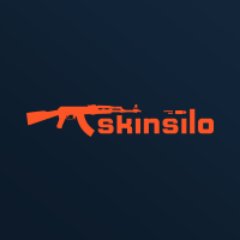 Use referral code "tradeplz" to support Tradeplz.com (and for a extra $0.25 to your account)
CSGOPoints is also one of these "do boring stuff and get skins" kind of sites. At first glance it looks like a site made in MSpaint which can be a bit off putting, but it's basically the exact same concept as SkinSilo, you'll even find the same offers and tasks on both sites.
Non-CSGO related reward sites (but you can still get Steam Wallet codes for free on these sites)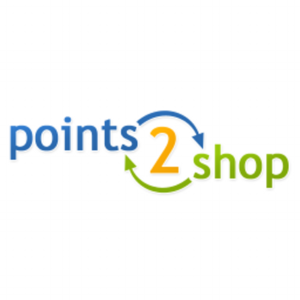 Points2Shop is a reward site that's been around for a long time now, you can't get skins as a reward here, but there's Steam wallet funds available as rewards, and that works just as good, just get the gift cards and buy the skins you want for your newly earned Steam funds. Considering they're been around for many years and have grown to be quite a large site they have a bunch of different ways of earning, way more options then the two above sites. There's also the option to recruit people to Points2Shop in order to earn on the site.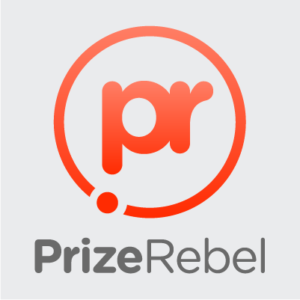 PrizeRebel is very similar to Points2shop, you can earn Steam gift cards (or any other reward) by doing surveys, offers, downloading apps or any other boring task. This site is also well established and have been around much longer then SkinSilo and CSGOpoints.
Give one of these sites a go, but if you feel like they're not for you, don't feel forced to keep using them, instead stop and try something ells. It's not worth doing something you really don't want to for a few free CS:GO skins.
---
CSGO skin giveaways
There's plenty of sites that do CSGO skin giveaways and quite often you'll stumble upon giveaways with a lot of valuable skins as prizes, sadly the chances of winning any giveaway is crazy low. Entering giveaways is very easy and free (I only recommend that you join free ones) but you can't expect to win anything really, it's not a stable method of getting your first CSGO items, that being said.. There's always a tiny tiny chance of winning.
Some of these raffles will ask you to do simple tasks to earn more entries, don't feel obligated to do them all, only do the ones you feel comfortable with doing, the chances of winning doesn't even increase that much when doing these extra tasks. Here's a list of sites that regularly host CSGO giveaways.
Doing a quick search for CSGO giveaways on Youtube (sorted by recent videos) will give you a bunch of Youtubers that are hosting giveaways right now. How legit these giveaways are I can't answer, you have to decide that for yourself for each of these giveaways.
Also if you follow the link you'll find a more comprehensive list of giveaways here, that I made some time ago here on Tradeplz.com (including Steam, TF2 and Dota 2 giveaways)
---
Idle for free CSGO skins
Idling is a way of getting free skins by either watching a stream or being idle on a game server, you'll get paid in points that you can exchange for skins, the longer you watch the more points you'll earn. These kinda of sites doesn't pay that well, you're going to have to idle for a long time to get some skins, I personally don't recommend this because it takes too long to earn any skins, the only reason I include this is for people that have no other alternative for earning free skins, this is a last resort.
I'll include how much you can expect to earn per hour, and let me warn you, it ain't pretty, you will NOT earn much doing this.
Idle-Empire let's you idle on servers and they pay you for the time you spend on these servers. You'll get 1 point/minute, and a key will cost you around 30,000 points, mean you have to idle for 500 hours to get a key. Which is just insane, they also have surveys that you can do to earn more of these points, and it's clear that they want you to earn by doing these surveys because being afk for 500 hours to get one key isn't viable.
The list used to be longer but I removed a few shitty sites..
As you can see idling is by far the worst option on the list.
---
Get a job
And my last advice would be to get a job, all methods of getting free stuff that I mention in this guide takes a lot of time and some are just boring as hell, and if you really want those new skins I suggest you go out and get yourself a job, working just a few hour will get you more then enough for you to buy the skins you want, I know it's not a valid option for everyone but it's worth mentioning that sometimes it's just more worth it and less time consuming to buy the skins you want instead of trying out the methods mentioned in this guide, because remember time is money.
And when all ells fails, ask mom for cash, I'm sure she'll understand that you need to make your AWP look as pretty as it possibly can be.
Spara
Spara
Spara
Spara
Spara
Spara
Spara
Spara