There are plenty of different CS2 shops where you can buy & sell skins & items with real cash, and there are more of these shops popping up all the time, in this trading guide I'll be talking about buying & selling between these different marketplaces using real money and how you can make a profit doing so. I have hand-picked a few of these marketplaces for CS2 items that I think are worth using, there´s a shitload of other markets like these out there, and you can use any of them if that suits you better.
This guide is really simple, we're going to compare the prices on a bunch of marketplaces/shops for a certain CS2 item, and after we buy the item we're going to sell that item in another shop where the price is higher. You can buy & sell any CS2 skin or item, it should be an item with a decent demand though, I like to do this with case keys, there´s always a huge demand for keys but at the same time, there´s a lot of competition when selling keys. I suggest you try doing this guide with any item you want, be creative, and find an item that you can resell for a profit.
Buy an item in one shop.
Sell it in another.
Repeat.
I'll start by introducing the sites we're going to use in this guide. All these sites take a fee when you sell your items, some also take a fee when you withdraw your money (to PayPal or similar) I will display both these fees below.
Some of the links in this guide are affiliate links, using them will earn the site a small revenue
---

SkinBaron is a German-based marketplace for skins. Medium active shop with fair prices. Considering it's based in German the prices are displayed in €.
Selling fee: 10% for regular users. But there is an opportunity for high-tier traders to get their fee lowered to 5%, contact their support and ask if that's available for you.
Payout fee: There's no payout fee for Bitpay, Paysafe, or Paypal (The minimum amount for withdrawal is 5.00 €)
Recommend selling your skins here, not the biggest marketplace around but the prices can be great for both buyers and sellers.
---
---
Bitskins is a site similar to OPSkins, not as active but still one of the biggest markets for CS2 items around. Has the lowest sales fee around, and can also be brought even lower if you're selling for crazy amounts (which won't happen for 99% of all traders)
Sales fee: 5% for all members, and it can go as low as 4,8% if you sell for an insane amount of money.
Buy and Sell your items here. The prices are generally speaking rather low, if you check out their deals section you can find a lot of items at -20% off market value. And at the same time, they have the lowest sales fee around, that's why I recommend both buying and selling your CS2 items here.
---

G2A is a gaming store that has an item marketplace feature, so people can buy & sell their items here. It's a very popular shop for other reasons than CS2 items & the prices are on average higher, making it a great place to sell items. The negative part would be the layout of the store when it comes to skins, it's confusing if you ask me. Oh and stay away from their service G2A shield, it's pure poison!
Sales fee: 0.05 € + 6% fee for each item.
---
How to make a profit reselling CS2 items – Step-by-Step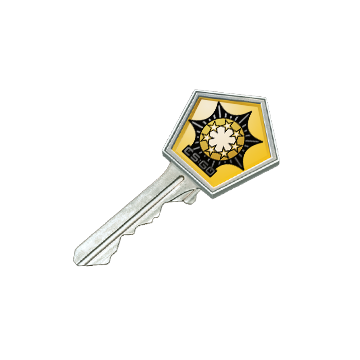 Here´s an example of how I did this guide in the past. I will be buying Chroma 2 Case Keys and I choose to use G2A & Opskins in this example, but it could work using other sites too.
So first off I do a price comparison on all the marketplaces in this list, not just these two, all of them. And I look where I can buy the cheapest keys right now, after doing a quick search on all the sites (I have all searches for CS2 keys bookmarked for all the different sites, so I don´t have to do the searches over and over again)
After looking around I can that the lowest price for Chroma 2 keys is on OPskins (for $1.98), and I can also see that the highest price for that key is on G2A for $2,31, there's a nice gap between those two prices which means I can make a small profit from reselling this key (just remember that there´s always sales fees). So I went ahead and bought a few keys on OPskins, and then I headed over to G2A and listed the keys up on their marketplace. I always list my items below the lowest current price so that I sell my items as fast as possible. After the item got sold I would make a 0,14$ profit for each key I sold. Not a lot but it adds up. Keep in mind that all items won't sell immediately, keys tend to be high in demand so they would sell pretty fast.

After my items are sold on G2A I would want to cash out my money so I can buy more items and repeat this process, I try and avoid cashing out via PayPal or any similar payment system because G2A has a withdrawal fee (and most marketplaces have).
There are two alternative ways of getting your money out of G2a without paying that additional fee, you can either look for a good deal on a CS2 key or any skin on the site and buy and resell it on another site, just make sure it's a good enough deal that you will make a profit off it when selling it again OPSkins (10% sell fee on OPskins for example). Finding those great deals on G2A can be hard sometimes and that's why the other option is my favorite, what I do is simply head over to OPSkins and choose "Add funds", I pick the amount I want to add then I choose G2APay as my Payment Option, from there I can choose to add funds into Opskins using my G2A Wallet, this is a easy way of avoiding the withdrawal fees.
Now and can find some cheap items on OPSkins and repeat the process.
---
Additional advice
If you want to maximize your profit using this guide I suggest you buy your CS2 keys directly from other traders and then resell the keys on the site that has the highest current price.
Why don't I talk about doing that in the main guide then? It´s because of two reasons, the first one being I don't have much personal experience buying keys directly from people or cash trading in general, it can be quite tricky & scary getting started with those kinds of trades when you have no experience with them.
The other reason is about time, when buying keys from marketplace sites you get your keys/items delivered by their trade bots almost instantly, it´s a very fast way of buying keys. To sum it up, it´s fast, easy, and safe to buy from the shops, but you can get a much better deal if you´re skipping the middleman. Check out my guide on finding cheap CS2 keys where I listed a bunch of forums where you can buy from other traders.
---
Some of the links in this guide are referral links, what that means is that I make a small profit if you use my link to register/buy/sell. If you use my links it doesn't affect you at all, but it helps me out a lot and I would appreciate it if you do, see it as a way of thanking me for doing this guide. Also, I would never include any sites that I don't use or don't like, the shops on this list are places I use regularly.
Spara
Spara
Spara
Spara
Spara
Spara
Spara
Spara
Spara
Spara
Spara
Spara
Spara
Spara
Spara
Spara
Spara
Spara
Spara
Spara
Spara
Spara
Spara