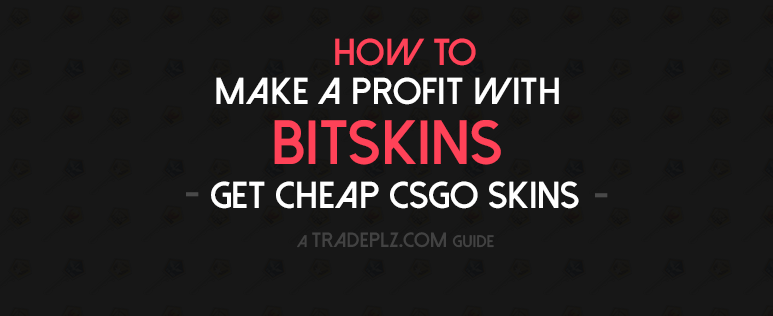 Bitskins is one of the biggest CS2 marketplaces around, and in this guide, I'll talk about how you can find cheap skins and make a profit using the site. It's pretty much a guide about how I'm using the site and how you can copy what I'm doing to get your hands on some cheap skins.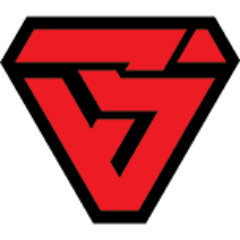 We'll be going through the Buy order function, how to use it, and what items you should invest in.
The deals section on Bitskins, and how you can grab some nice discounts on skins here (pretty straightforward)
Where to sell your new items
And also how you can use the Bitskins referral program to earn money by inviting your friends to the site.
First thing first, head over to BitSkins and log in with your Steam account. Some people keep asking if BitSkins is legit or if it's a scam, the obvious answer is that it's as legit as it gets, it's one of the biggest CS2 sites around with thousands of skins being sold every day, and you don't have to worry about anything.
Links in this guide that are pointed to Bitskins are affiliate links, using them will earn Tradeplz some revenue, and use them to support the site.
Using Buy orders to get cheap skins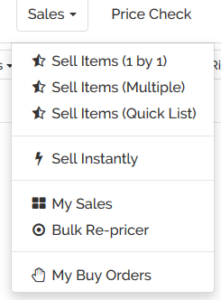 So a buy order is a function on the site that lets you buy an item of your choice at a certain price, you'll set a buy price and when someone lists that item for sale matching your price you'll get the item for the price you decided on. To set a buy order you need to have some funds on your Bitskins account.
When I set up my buy order I usually aim for a 30% discount on what I'm trying to buy. It's nothing massive but it's a reasonably large discount and my buy orders usually go through quite fast, if I were aiming for a heavier discount I would be looking at a lot more waiting for them to go through (or possibly never go through), it's a balance of not under-cutting to much and placing buy orders that are still fair in price, it all comes down to how long are you willing to wait and what do you want to pay for an item.
What skins to buy on BitSkins?
What I do is I head over to Steamanalyst and I do a quick search for items in the price range I am interested in, I'd usually go for items in the $2-$6fielde, then I sort by popular so that I get items that are in demand, now I got a nice list of skins I can place buy orders for. I then head over to Bitskins and start placing my buy orders, like I said above I try to get a 30% discount, so I take the item value I find on CS2analyst and calculate what 30% is (value x 0.7), when you place your buy order you can see your place in the buy queue and how many that are in front of me, I try to tweak my price so I get a good place in the queue, a few cents higher could give you a much better spot.

Most popular skins will have a high demand and will be easy to sell, but they usually have a lot of other people placing buy orders on them, making it hard to get those items cheap. Instead, your best bet would be to go for semi-popular items if you want to find cheap skins that still have a relatively high demand (and will be easy to sell).
This is how I do my research but you can do it any way you like, just make sure you do some kind of research before buying any skins.
Finding Cheap deals on BitSkins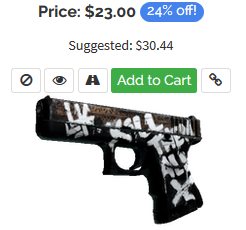 This section on the site is pretty straightforward, you pick the price range in which you interested in, and the discounts are usually around 20% and lower, generally speaking, the higher the price is the bigger the discounts usually are.
There are a lot of transactions going on on Bitskins, so you need to be fast if you find something you want to buy. When browsing the deals page it can be tempting to buy an item with a large discount but it's important to do some research before spending your money, it can't just be an item that's cheap, it has to be a skin that there is a demand for, otherwise you're just going to sit on a skin that won't sell. If you're not that experienced of a trader I would suggest you stay away from StatTrak™ and Souvenir skins, just because the demand for them isn't that great, making selling them sometimes a hassle.
Selling your CS2 items/skins
After you pick up some cheap skins on Bitskins with either buy orders or in the deals section it's time to sell your items, either you can sell the items on the site for a profit, but that can be hard just because the price on items generally are quite low already, that being said it's defiantly possible, just don't expect a massive profit per item.
Another option would be to go to CS2 trading sites and try trading up your newly bought skins, just because you can buy your items at such a large discount on the site there's a lot of potential profit to be made in future trades. Below you'll find a selection of the biggest trading sites around, make a sell listing on these sites with your new skin and wait for offers to come in. You can either ask for any kind of offer on your skin or be specific on what kind of skin you're looking for.
The Steam community is also an option if you want to sell your skins, just keep in mind the 15% sales fee on the market, it can eat up most of your profit on some items.
Reselling to other marketplaces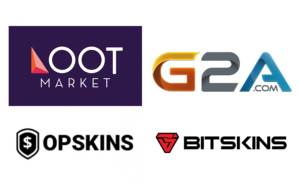 In another guide, I talked about how you can resell items on different sites to make a profit, for example buying cheap skins on Bitskins and then reselling them on Opskins. You can find the guide over here, this guide works well when combined with using the Deals section or Buy orders on Bitskins and the discount you can get thanks to the site.
What I don't recommend is selling your items to trading bots, that will eat up your profit, and the bots should only be used if you just can't sell items of yours and you want to get rid of it.
Recruiting People with the BitSkins Referral Program
Bitskinshase a referral program that lets you recruit people to the site, earns you 1% of everything the new people you bring to the site spend. 1% isn't a lot but it can add up if you recruit a bunch of people, and bring in some nice profit eventually. Head over here to grab the link that you'll use to bring in people with, bitskins.com/referrals
What you should NOT do is go out and start spamming your BitSkins link all over different groups and whatnot, this will only get you banned and disliked, and nobody will be interested in your spam.
Here's a few quick ideas on how to bring in new people to the site
Make a guide about Bitskins and include your referral link (like this, OMG!) and post that link on a blog or a forum. In my experience people tend to do shitty guides that don't work, nobody will read that, so make something useful that helps people and your guide will attract more people.
Advertise your Bitskins listings on CS2 trading sites. Bring them in with your link. (Some sites don't accept referral links and will ban you for it, read the rules before doing this!)
Tell your friends/clan/guild/mom/community about Bitskins, and once again, don't spam! Be transparent with what you're doing, tell them you'll earn 1% of what they're spending and that you'd appreciate them using the link.
Join any CS2 forum, and make a signature promoting Bitskins, I made a quick signature for you guys, feel free to use it. Place your referral link inside the image. (and as always make sure the forum you're using accepts referral links)
If you have any ideas of your own on how to bring in new people to the site feel free to share that in the comment section at the bottom of the page.
Additional advice

If you change your name so it includes "Bitskins.com" you'll get an additional small discount when buying skins. Allow at least a minute after you change your name to go to checkout. I wouldn't have that in my name for long, but if I knew I would buy a lot of skins it's worth changing the name for some extra discount. (you can always change it back to your normal name when you're done)
Spara
Spara
There are referral links in this guide, if you use them to register on BitSkins I earn a small commission when you buy something on the site. This doesn't affect you or your BitSkins account, and I would appreciate it if you'd use my BitSkins links, it helps me and my site a lot if you do, thank you.
Spara
Spara