This is an updated version of my CS2 trading guide, in this version of the guide we'll be focusing on buying & selling CS2 keys on different marketplaces, we're going to take advantage of the fact that the price of keys can be quite different from site to site, so we'll be buying low and selling high, we'll be making a small profit for each sale that adds up nicely when doing this on a larger scale or during a longer period of time, just don't expect some get rich fast, because this is not it.
If you're totally new to these kinds of marketplaces they are places where people can come and buy & sell their skins for real money, all these sites take a fee when selling an item (between 5-10%) and in return, you'll be able to trade your skins with real money easy & securely with other people.
Down below I made a list with some of the most popular CS2 sites where you can buy keys, if you know and like any site that's not included on the list feel free to use that site. Some of the links below are affiliate links, what that means is that I'll make a small percentage when people use the link to make a purchase, this doesn't affect you anyway though but it helps support the site and makes it possible for me to do these kinds of guides.
---
Checking the key prices
This is how you do it, first step would be to get an overview of all the marketplaces/shops and check what kind of prices they got, here we're looking for shops that have both high and low prices. Sites that have low prices on their keys are potentially good place to buy keys, and sites that currently have higher prices is potentially good places to sell on.
Make a list of all the site's key prices, both the low & high, in your head or on a piece of paper. Especially look for big gaps in prices, it's in those price gaps there's profit to be made.
Calculate profit
Now that you have all your key prices we need to calculate to see if there's any profit to be made. I'll use an example to explain this:
With the help of buy orders, I bought Falchion Case Keys for $1.91 each over at Bitskins, I then checked all the sites found below to see where I could sell those keys and get the most profit, I decided on selling the keys over at Skinbaron.
The cheapest current price for Falchion keys is at 1.9€ ($2.26) on Skinbaron, I can either match that price, undercut them with 0,01€ or I can sell my keys for a higher price and wait for the cheaper keys to be sold first (for example sell them for 1.98€ and undercut the second lowest price). It all depends on how long I'm willing to wait, the more patient I am the more potential profit there is. In this example I decide to undercut my competitor and sell my keys below their price, this will get my keys sold fast but with less profit.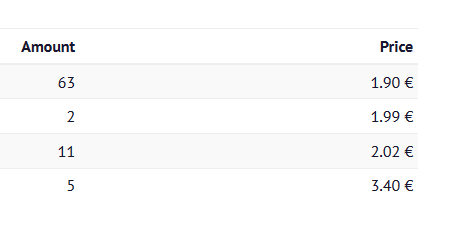 Sales fee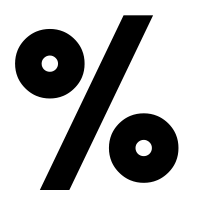 Before I can determine my profit I need to consider the sales fee, all these kinds of sites have a sales fee, SkinBaron has a default sales fee of 10%, if you buy & sell a lot on their site you can ask to get your sales fee lowered to 5%, and that's what I have done, so my fee is a bit lower. So let's say I sell my keys at 1.89€ ($2.24), and after the sales fee, I would get around 1.8€/key ($2.14). If I had the regular sales fee of 10% I would be looking at around $2/key.
That means my profit per key would be $0.23 ($2.14 – $1.91=$0.23) It's not a massive profit but it adds up, if you bought & sold 10 keys at that price you earned more than 1 key from that.
Cashing out (do it again)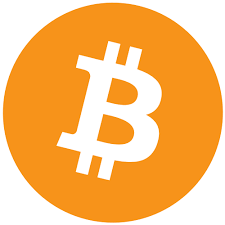 Once you bought and sold your keys, it's time to cash out so you can do this all over again. Use your preferred payment option (Paypal, Bitcoin, etc) when cashing in and out, but always keep in mind any fees that might be involved in sending and receiving money, Bitcoin for example, it's usually free to get Bitcoin payments but when sending payments you need to provide the Bitcoin sending fee, how much this is I can't tell you because it depends on a shit load of things, just keep it in mind that might need to pay some kind of fee in this stage of the guide too.
Now you're done and you can do this all over again. Like I said at the beginning of the guide, this works best if done on a large scale or during a longer period of time, it's then the profit starts to build up, so keep at it.
The rest of the guide will be a list of all the potential key stores you should check out, and after that, I'll give you some more tips & tricks that could help you do this guide even more smoothly.
---
CS2 Marketplaces
---
Bitskins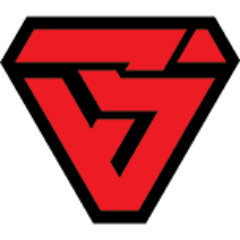 The largest marketplace dealing with CS2 skins online.
One of the best features of Bitskins is the possibility to place buy orders and get you some really cheap keys that way (if you have the patience for it). Buyer orders work like this, you place an order for an item and you set a price when you should buy the item, and when someone puts that item up for sale on the site at the price you requested you automatically buy it.
The sales fee is at 5%, making it one of the lowest around.
---
SkinBaron
SkinBaron is a CS2 skin marketplace based in Germany. One of the largest places to buy and sell CS2 items.
Sales fee 10% (it's possible to get your fee down to 5% for high volume traders, ask in support if you're eligible for the lower fee)
---
G2A
G2a is one of the biggest game shops online, and they also have a CS2 section where you can buy skins and keys from other traders, if you can get past the terrible layout of the site this can be a great place for both buying and selling your keys.
Avoid G2A Shield when buying anything on the site though, it's a waste of money.
The Sales fee is 0.05 € + 6% fee for each item.
---
Kinguin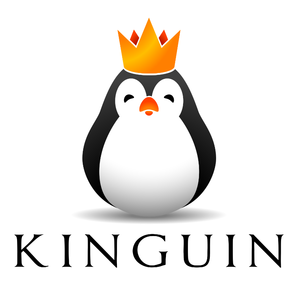 Another huge game shop that also has a CS2 section where you can find keys among many things. Kinguin also has so-called "buyer protection", make sure to not order that at check out.
Sales fee is 5% + 0.05 € fixed fee/item
---
Steam Community market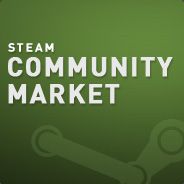 Only worth selling your keys here not buying, just because the price for keys is usually really high here. It's only worth selling your keys here if you're looking to buy something on Steam (other skins or games.) If you sell your keys here you'll get Steam wallet funds and there's no way to cash that out into real money.
Sales fee 15% (the highest fee around, keep that in mind)
---
Tips & Tricks
Here's some advice that can help you do this guide and that has helped me when buying and selling CS2 keys.
Bookmark everything – A real-time saver
If you're doing this often I'd suggest you bookmark the searches for each of the CS2 keys on all of the above sites in your browser, make a bookmark folder for each key type (it's possible to do in Firefox at least), then when you're looking to buy & sell some keys and find some potential investments you can easily just open all the bookmarks for one of the key types and you'll get all the searches right in front of you. This makes comparing prices really fast and easy compared to going to each and every marketplace and then typing in the key you're searching for.
How to calculate sale fees
This might be a no-brainer for most of you, but I'll include it anyway. So this is how you calculate what you get after the sales fee,
Let's say there's a 10% sales fee then we just take what you selling it for and multiply it by 0.90, you'll get what you're going to get at the end of the sale after the fee then (multiply with 0.95 when it's a 5% sales fee, 0.85 for 15% and so on..)
Paypal fees
As mentioned before it's important to consider the fees involved in dealing with PayPal, some sites even charge a fee for buying items using PayPal, which could eat up some of your profit so always be cautious of hidden fees. Paypal currency converter can also be a real pain in the ass, converting from one currency to another in Paypal usually gets you really shitty rates.
Get started with Bitcoin
If you haven't already it can be worth starting dealing with bitcoins. You usually avoid some of the fees that you otherwise would need to pay using PayPal and other similar payment options.
Other questions or thoughts?
Have anything on your mind or confused about something in the guide? Feel free to drop a comment at the bottom of this page and I'll make sure to answer it as best as I can.
---
Why Keys?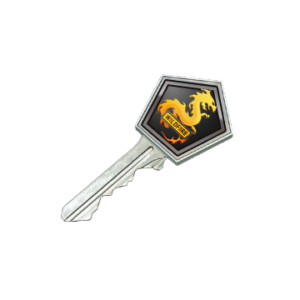 This can of course be done with any kind of skin or item, and I would recommend that you try reselling other items if you're a more experienced trader. This guide is focused on keys because the demand for keys is so high, you can easily sell your keys fast and the price is very consistent, they barely drop in price, and when they do it's a very small drop.
A high demand and a stable price make it a great item to start reselling, especially for a new trader, so start with keys and if you find success you can move on to more expensive skins that have the same qualities as keys.
Spara
Spara
Spara
Spara