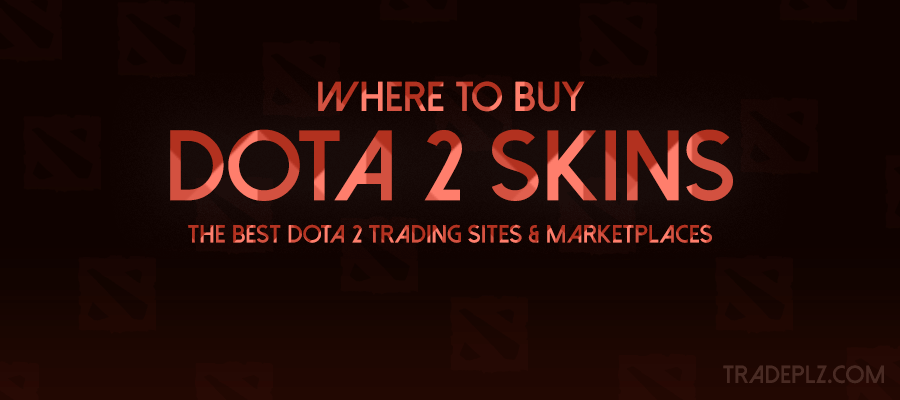 If you're looking to get your hands on some Dota 2 skins there's plenty of places that's much cheaper then the Steam community market, and in this guide we'll go over the biggest sites and marketplaces that are dealing with Dota 2 items, both for trading with other players and if you're looking to buy Dota 2 skins with real money, let's get started with the list. Feel free to leave your own suggestions of Dota 2 trading sites in the comment section of the bottom of the page, we're always looking to expand our guides.
This guide contain a few affiliate links, clicking them & buying something will earn the site a small commission, it won't effect you in any way.
---
Buying Dota 2 Skins with money (Paypal, Bitcoin)
---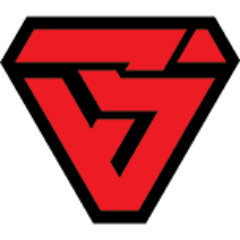 Bitskins
Bitskins is one of the major sites when it comes to CSGO skins cash trading and with one of the lowest sales fees around Bitskins has created a great platform that's filled with cheap deals on Dota 2 skins and other items. One of my favourite features on the site is the ability to place buy order Bitskins, if you have the patience with placing buy order and waiting for them to go through it's a fantastic way of getting cheap skins below it's market value.
Bitskins accepts all the major payment options including Paypal, Bitcoin and Ethereum (to name a few)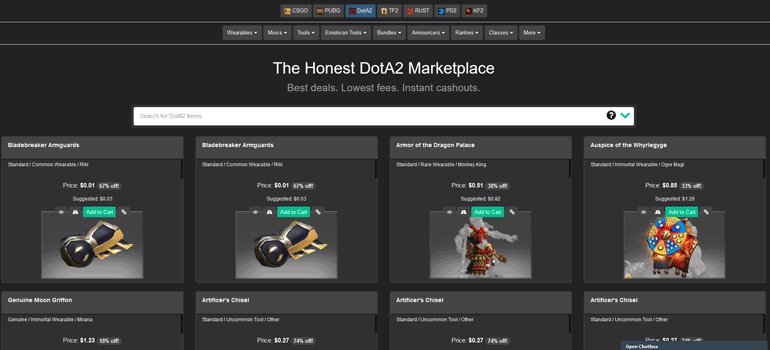 ---
Skinbaron
Skinbaron is one of the bigger marketplaces for virtual items (after the fall of OPskins) and they recently added a Dota 2 section where you can buy and sell items for cash money. Skinbaron is a German site and that's why you'll see all the currency in euro but apart from that the site is simple and fast to use. If you're looking to sell your items Skinbaron is a great choice too.

Skinbaron accepts Paypal, Bitcoin, Paysafe and a few German payment options.

---
DotA 2 Trading Sites
If you prefer to trade Dota 2 items instead of whipping out your wallet, then the site below will be more of your taste. On these sites you'll find other people looking to trade with Dota 2 skins and items. If you have any questions on how to use these sites you can ask them in the comment at the end of this guide, and I'll do my best to answer them.
---
Dota 2 Outpost is a large trading site dealing with Dota 2 items, you'll also find items from other Steam games being traded here, making it perfect if you're looking to trade your CSGO items for Dota 2 skins for example. On Outpost you either search for the items you're interested in and then look through other people's listings, or you can create your own listings looking to buy or sell your items. There's also a premium membership that gives you more listings and auto bump feature for your listings, the premium will cost you $1/month, but isn't really necessary unless you're planning to trade a lot on this platform.
---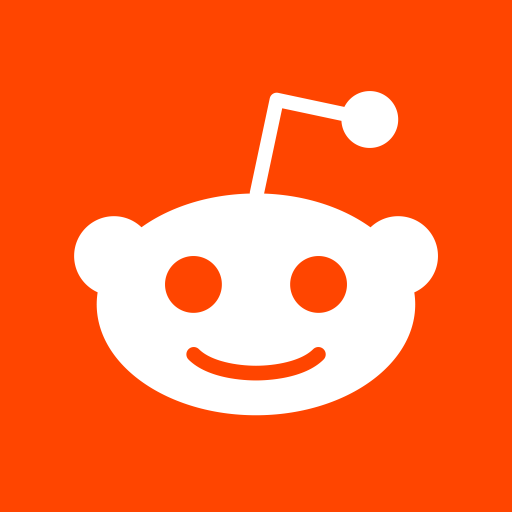 Dota 2 Trade on Reddit is another active place for trading Dota 2 items. In my experience it's mostly high tier and expensive items being traded on this subreddit, but it's defiantly worth checking out considering it's one of the biggest places to trade Dota 2 items. It's also quite common that people ask for a price check on their items here, then other community members help and try to give a accurate price for the item in question, which is great for anyone that unsure how much their item is really worth.
---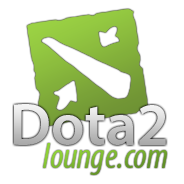 Dota 2 Lounge has a similar layout that you'll find on Dota 2 Outpost, here people can create their own listings asking to either buy or sell certain items or you can just search and see if someone is selling what you're looking for. A word of caution though, when I used the site in the past I been added by quite a large amount of scammers, that being said you shouldn't be afraid to use the site, just beware that there's plenty of people that want to scam you on all the platforms mentioned in this guide.
---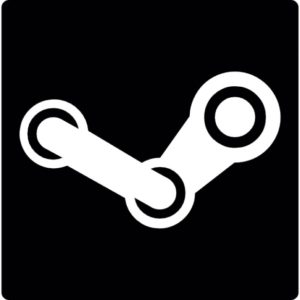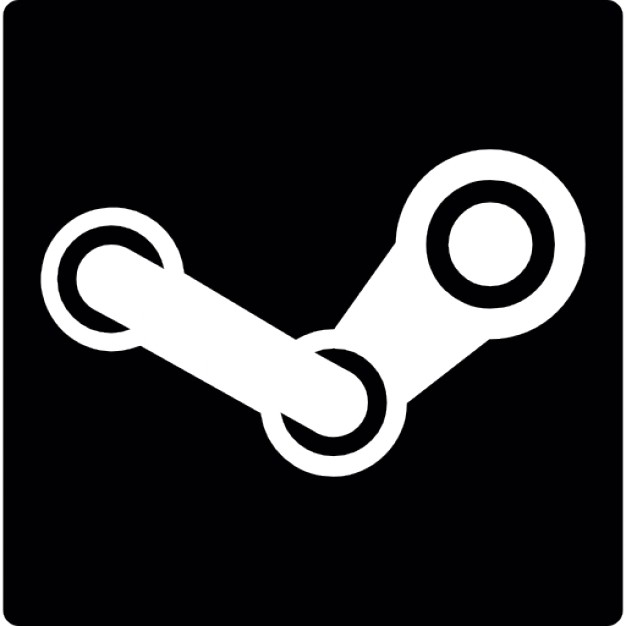 Steam Community Dota 2 Trading Forums might not be the best place to find a good deal, considering all the lowball offers being posted over there constantly, but I believe it's still worth mentioning just because the amount of people that actually uses the forums for trading in Dota 2, there's pretty much a new thread being created every minute or so. I suggest you use the search function to find what you're looking for, otherwise it's a nightmare to find what you're looking for.
---